Elite Gymnastics Academy CIC is a British Gymnastics and London Gymnastics Association registered club that has been nurturing thousands of young gymnasts in a safe and friendly environment in the North London area since 2007.
Our founder, Olga Berzing, was a rhythmic gymnast herself who successfully competed for the Lithuanian Soviet Republic until the age of 17. Elite Gymnastics Academy was born from her desire to offer children the opportunity to find the joy and passion in this sport the same way she did.
Olga gained various coaching qualifications in Rhythmic and Artistic gymnastics before opening, in 2007, the first club in London offering both, Artistic and Rhythmic gymnastics. Olga was appointed the Chairman of London Rhythmic Discipline in 2009 and she successfully worked on helping this discipline grow both regionally and nationally until 2014.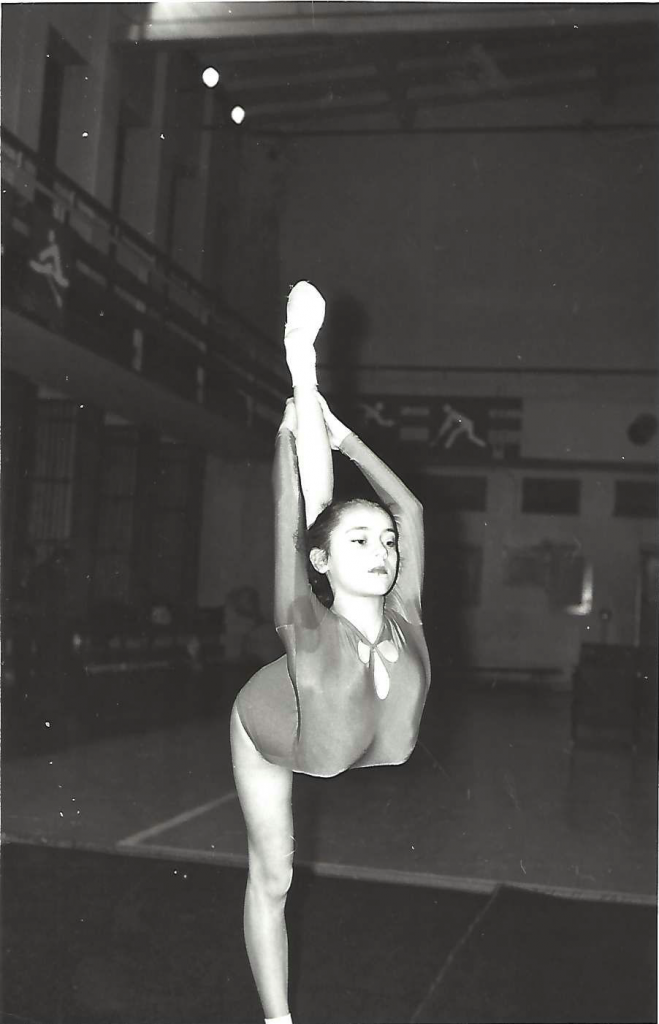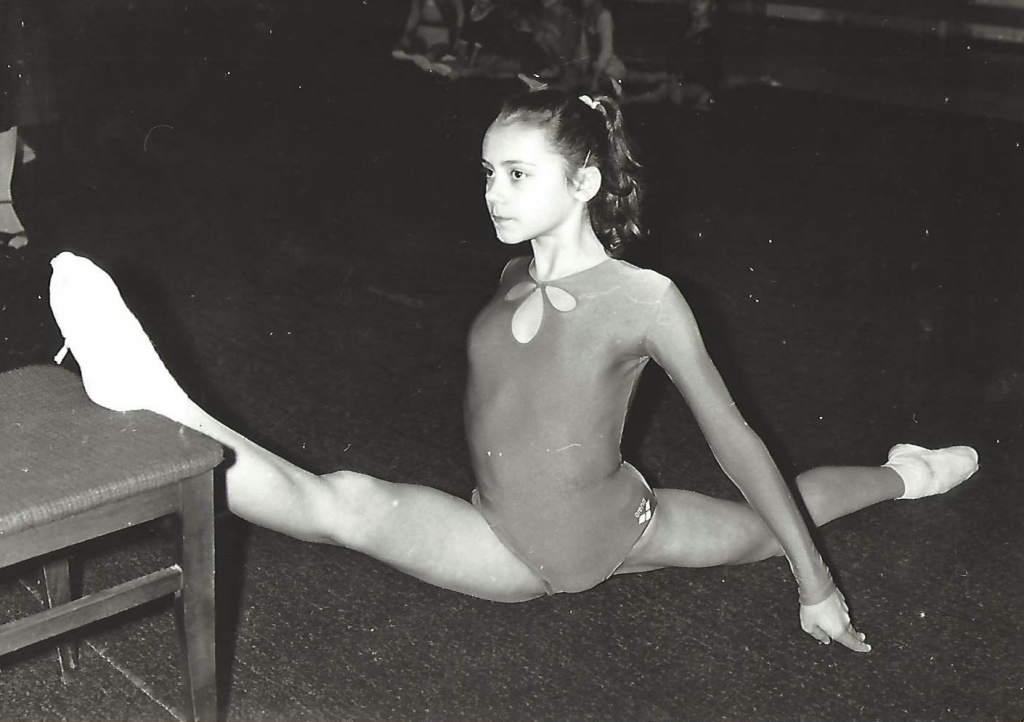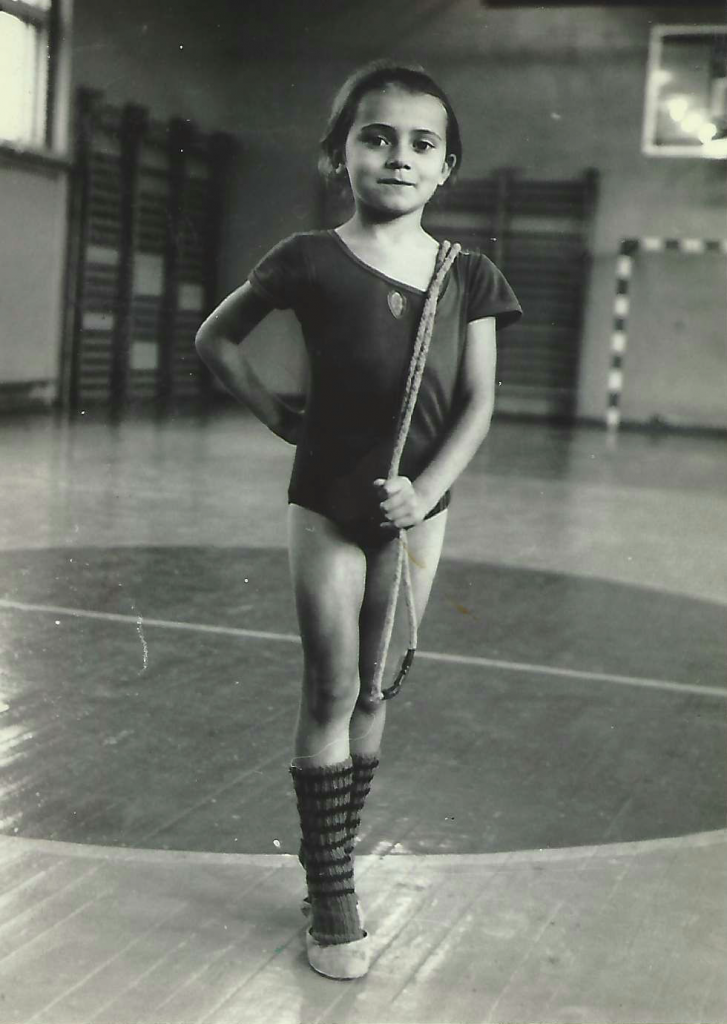 Our venues
Elite Gymnastics Academy operates in a number of venues across the Enfield and Barnet Boroughs. You will find our main base in Edmonton Green Leisure centre where we cater for over 600 gymnasts alone.
Classes and modalities
Our exceptional team of coaches offer safe and fun gymnastics sessions to children of all ages and abilities. We run pre-school, general, artistic and rhythmic gymnastics classes at a recreational and competitive level, from the age of three years old through to, at least, 17years old
All of our coaches are BG qualified and CRB checked.
Development opportunities
We are proud to say that, when the time is right, our gymnasts are given the opportunity to volunteer and study to become coaches themselves. If and when gymnasts choose to follow this path, we help them become fully qualified coaches whilst giving them the opportunity to develop leadership skills through the experience of guiding other children follow their footsteps.
Elite Gymnastics Academy Achievements:
Overall 2nd place Artistic Gymnastics Club (Floor and vault London Competition). 2014
7 British Rhythmic team members
British and English Rhythmic Champions 2012-2019
London Rhythmic Gymnastics Technical Committee Chairman. 2009-2014, Olga Berzing
Event Organiser, London Rhythmic Competition Programme. Olga Berzing
National BG Merit Award. 2020, Olga Berzing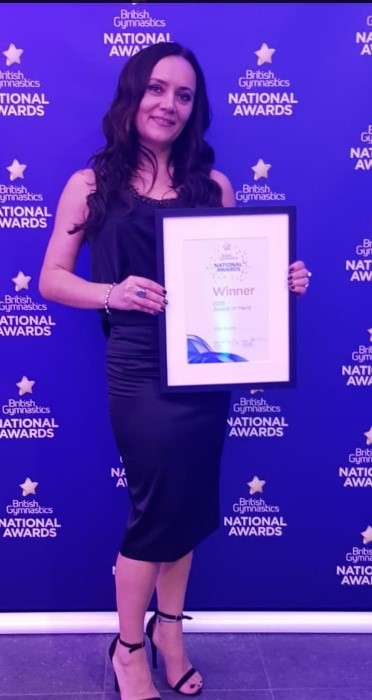 Testimony
"Gymnastics is my life", was the main phrase that inspired my life and goals in gymnastics, since the age of 6. This inspiration along with 36 hours of training a week helping me achieve my goal of master of sport of USSR in Rhythmic Gymnastics the highest national accolade which I reached at 14, I continued competing for Lithuanian Soviet Republic where I won numerous gold's and silvers medals, until 17 years old when I stopped competing and used my experience and skills in training as a coach. I then realized my next goal was to pass my knowledge and experience to others who could achieve their own goals in gymnastics.
I came to UK in 1999 and started coaching Artistic gymnastics in a club in London where I qualified as a Women's Artistic Club Coach, Pre-school Club Coach, and Regional Judge then took a course and qualified as Rhythmic Gymnastics Club Coach. After working at this club for nearly 7 years I wanted to get back in to coaching Rhythmic Gymnastics. In January 2007 I started my club combining Rhythmic and Artistic skills as there was only 1 Rhythmic club in London. I had the idea of offering my students either or both Rhythmic and Artistic skills' then became chair person of the Rhythmic technical committee for London gymnastics from 2009 -2014 when i stepped down due to family and club commitments .Within this period i helped grow Rhythmic gymnastics in London to a high level with over 8 rhythmic clubs and London region has the highest's achievement record in UK Elite itself has had 6 gymnasts representing GB internationally.
In light of recent events, after a year of closures and uncertainty our team are enthusiastic about rebuilding our community of happy and healthy gymnasts.
Club founder & Head Coach,
Olga Berzing