Dear Gym Club Community, Parents, Family, Friends
We are thrilled to announce that we are open in Edmonton Leisure Centre N9 0TR and Hadley Wood Primary School (EN4 0HT)
As we prepare the gym for our comeback, it is vital that everyone plays a part in keeping our members, their families and our staff safe. The gym has been carefully cleaned and sanitized and we are excited about our return. We must understand the seriousness of Coronavirus, and all do our best to limit the risks associated with being in an indoor facility. It is important that parents and coaches understand that our main priority is to bring the gymnasts back into the sport and keep them healthy, happy and injury free. Every gymnast will be affected differently by the time off and a time of adjustment will be required coming out of lockdown.
British Gymnastics and the Government have issued guidelines to assist us in maintaining a healthy and safe environment. As a club we will be following these guidelines as well as facilities that we are operating in. We ask that you assist us wherever possible to reduce the chance of an infection and another closure. We will all have roles and responsibilities, and we ask that you work with us in accepting and managing further possible changes ahead. We wish to remind everyone that no matter how diligent we all are, there will always be some element of risk, so please use your own judgement when deciding to participate.
We have also updated our safeguarding information on the website, please Click Here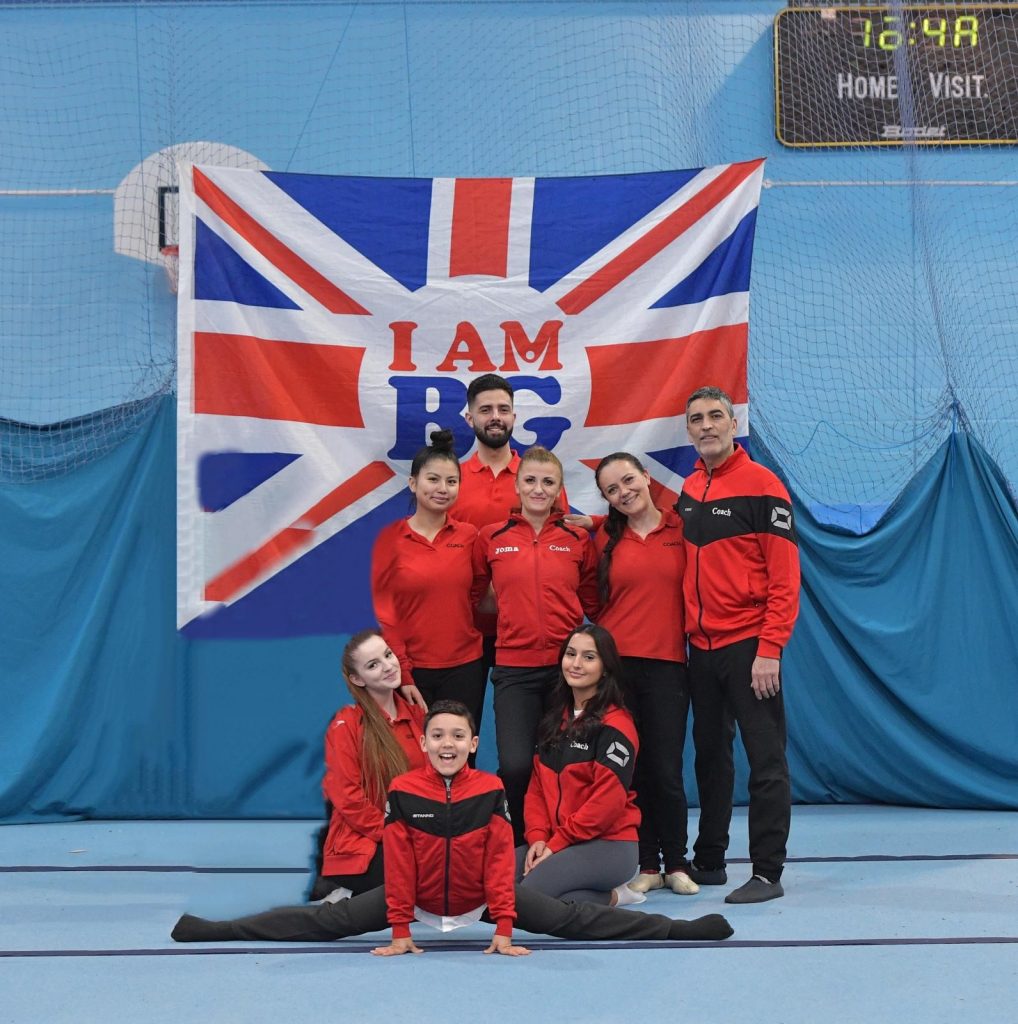 From Opening we will ask all visitors to the club to do the following:
Due to Coronavirus safety guidelines the following requirements will apply until further notice:
If you, a child, family members or any associated are unwell, PLEASE STAY AT HOME.
All classes will be run on an arrive-train-depart basis. All 1hrs sessions will be 45-55min to give us time for classes change over.
Arrival times will be staggered.
Follow a one-way system
Gymnasts are required to arrive ready to train. No shoes or any other clothing is allowed in the gym it must be left with the parent.
The use of changing rooms is to be avoided.
Make sure your child has gone to toilet before the session.
As we restarted the pre-school group we require only one parent to stay outside in the waiting area.
Parents (with some age exceptions) are asked to drop and go. We will encourage all drop-off and picks up to occur outside of the sports hall. No parents will be allowed in the gym and only in severe emergency situation can communicate with staff or coaches of Elite GA CIC. All communications with club MUST be done by email or phone between Monday-Friday (Club office hours 9am-3pm) not in the gym. Our priority is trying to keep Elite GA CIC COVID safe as practically possible
Hands must be sanitized before entering and exiting the gym area.
All advance group gymnasts will need to bring their equipment in a bag.
There will be no lockers available until further notice
Gym shoes to be worn where possible
Gymnasts must provide their own chalk, kept in a container and not shared. There will be no chalk buckets on the floor until further notice.
Listen to staff and coaches, if they ask you to do something, please follow their instructions.
There will be a need to review and rewrite policies as we move forward, we ask that you work with us to ensure a smooth reintroduction to the sport we love so much. For more information or if you have any questions please contact [elitegymnasticsinfo@yahoo.co.uk]
Thank you again for your support, we are on the road to recovery, and we look forward to seeing you all back in the gym.
Best wishes
Olga Berzing (head coach) and Team