Pre-school gymnastics

Play is a serious business; it should be a fun, enjoyable activity, which stimulates the development of mind and body.
A good pre-school gym experience can provide social, physical, lingual & intellectual, creative & emotional awareness and improve concentration, competence & confidence.
The British Gymnastics 'FUNdamental movement for early years' programmes help to improve balance, co-ordination, social and educational skills providing under 5's with a quality physical movement experience.
Participants learn how to use different objects to help them practise basic skills such as walking (running) rolling, hopping, jumping, throwing and catching.
They are encouraged to use imagination on adventures, in fairy stories and listening and moving to nursery rhymes, songs and music.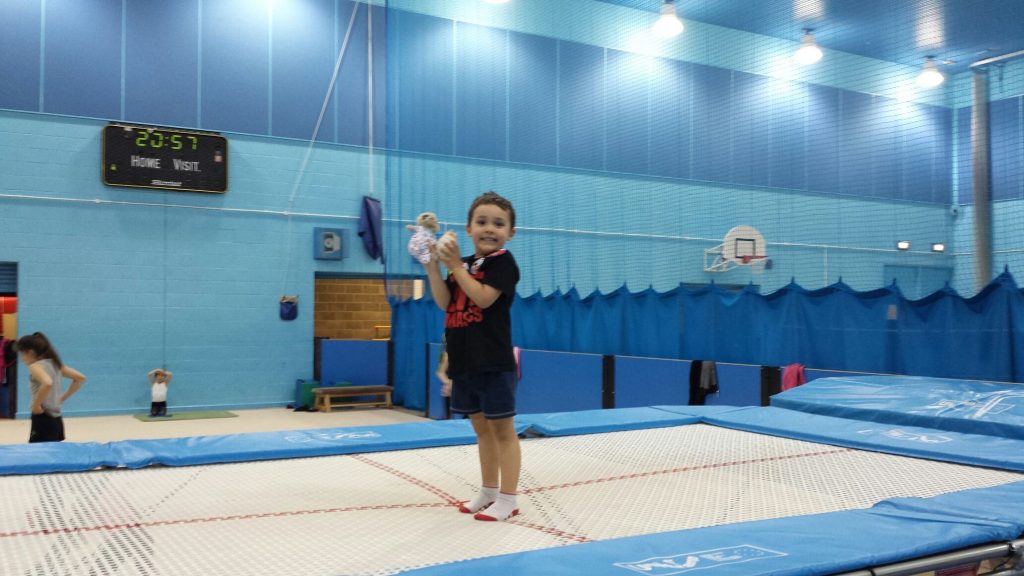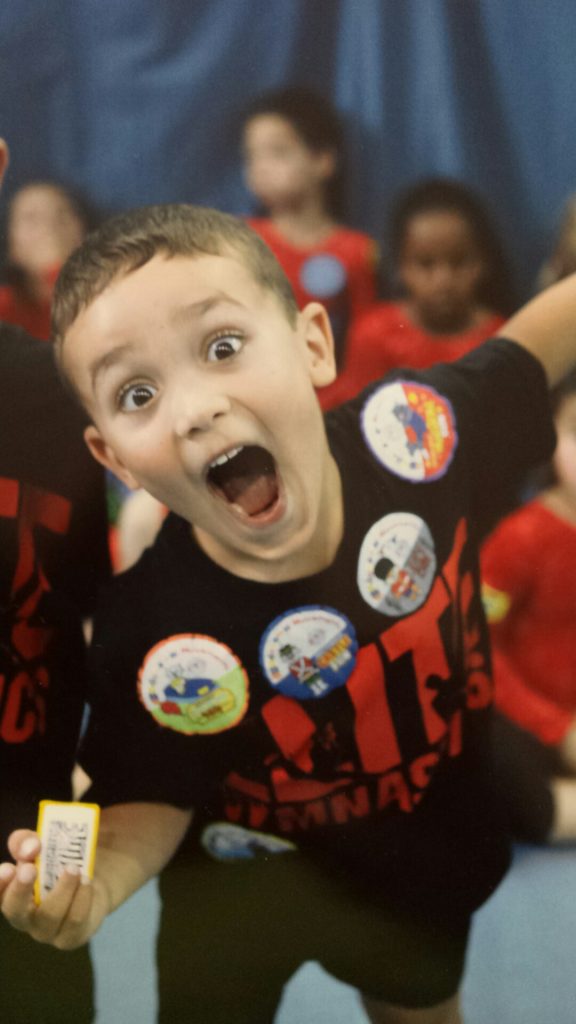 General Gymnastics

Open to all ages and abilities, General Gymnastics covers the full spectrum of the sport of gymnastics from pre-school through to all levels of recreation, displays and festivals.

This is the discipline for most people who want to try gymnastics. There are opportunities for all ages and abilities. Children often start out in recreation classes where the main emphasis is on fitness and fun! Coaches help children to develop co-ordination, strength, flexibility and gymnastics skills. They can work towards badges and certificates available through the British Gymnastics Awards Scheme. There are also competitive opportunities for Floor and Vault competitions.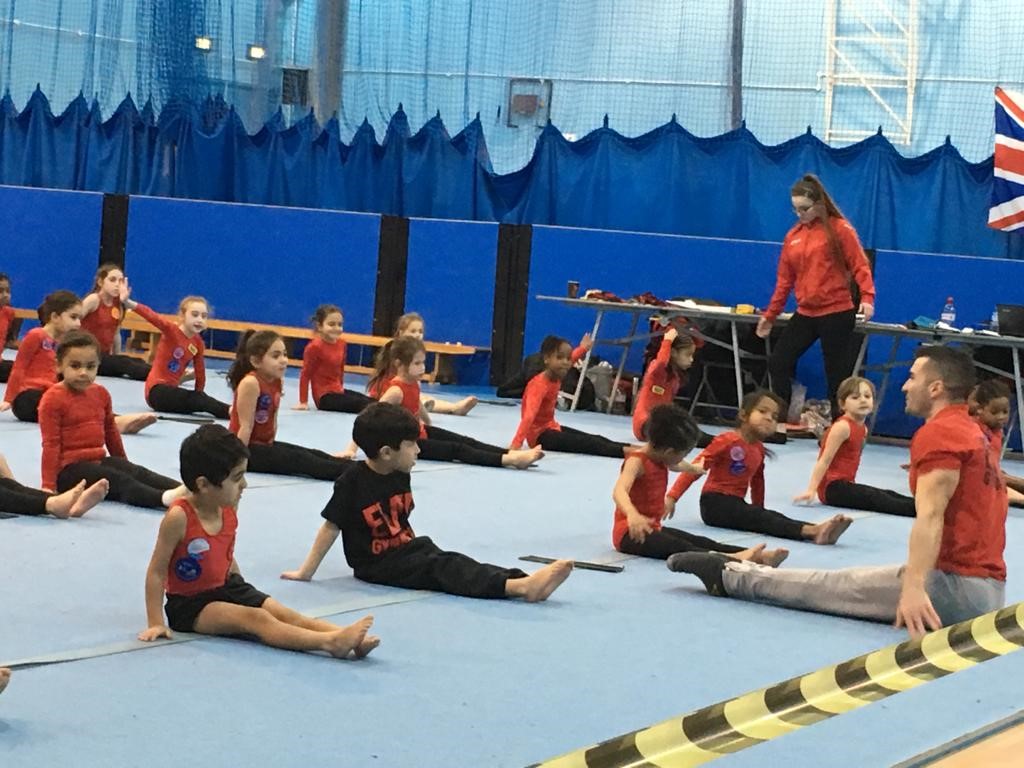 Women's Artistic

Women's Artistic Gymnastics is probably the most well known branch of the sport and one of the biggest crowd pleasers at the Olympic games. It is an exciting, aesthetic, yet extremely demanding discipline incorporating Vault, Asymmetric Bars, Beam and Floor.
Vault – This is a dynamic exercise from a springboard over a vaulting table. It demonstrates power and accuracy combining height and length, sometimes with multiple rotations or twists to finish with a controlled landing.
Bars – This exercise is performed on two bars, one high, one low, over and between which swinging movements are performed and breath-taking skills where the gymnast releases and re-catches the bar.
Beam – An awe-inspiring piece of apparatus at 16ft long and only 4″ wide it requires tremendous nerve and balance. The exercise combines artistry, acrobatic elements, balances, leaps, jumps and turns, finishing with a dismount demonstrating flight and precision landing.
Floor – The floor exercise is performed on a 12m x 12m sprung floor. A sequence of dance movements, tumbling, acrobatic elements, jumps, spins and leaps is choreographed to music expressing the gymnasts personality, style and flair.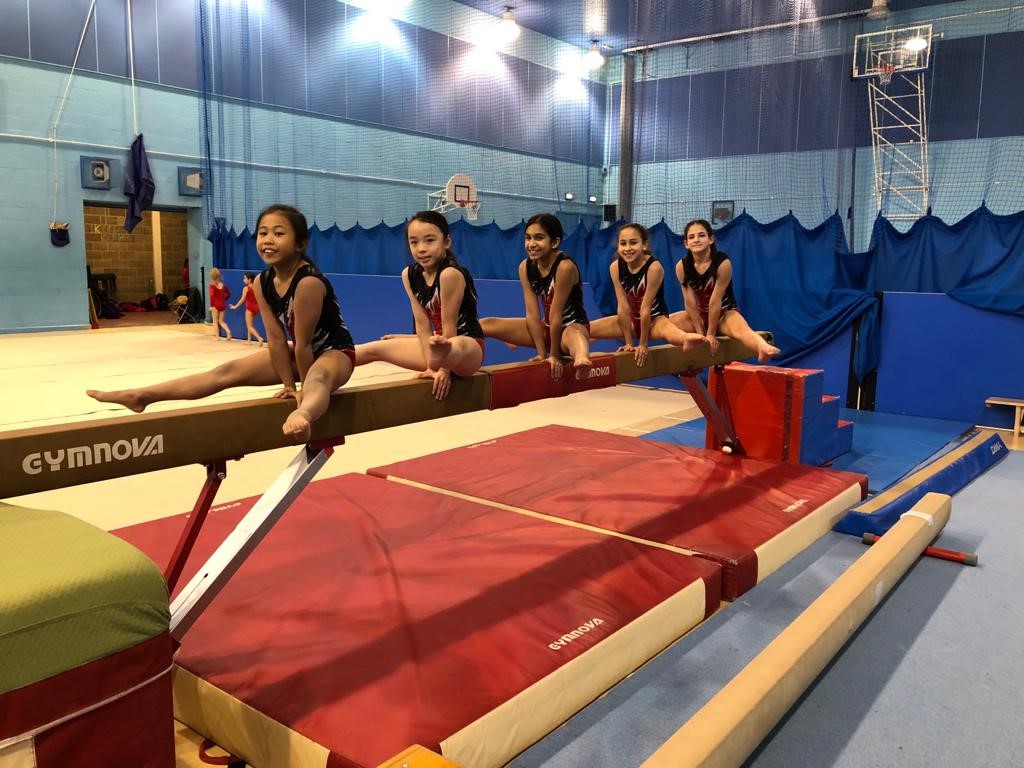 Men's Artistic

Men perform on six pieces of apparatus for the Olymp ic discipline of Men's Artistic Gymnastics. This discipline offers a variety of exercises for men and boys regarded by many as the most technically demanding of all sports.
Each of the six pieces of apparatus require agility, strength, balance and co-ordination.

Floor – This exercise includes tumbling, balance and strength skills and is performed on a sprung 12m x 12m floor.
Pommel Horse – This exercise includes smooth, continuous pendulum type swings and circling movements of the legs. All parts of the horse should be used with a combination of double leg circles and scissor movements. It is generally regarded as the most difficult apparatus to master.

Rings – These routines include a variety of movements demonstrating strength support and balance. Gymnasts perform swings and holds requiring considerable strength with both forward and backward elements finishing with an acrobatic dismount.

Vault – This is a dynamic exercise from a springboard over a vaulting table. It demonstrates power and accuracy combining height and length, often with multiple rotations at the highest levels to finish with a controlled landing. 

Parallel Bars – A combination of swinging elements and balances are performed between and across the bars whilst gymnasts travel along the bars and work both above and below the bars.

High Bar – Using swinging and flight movements at 2.55m high this piece of apparatus is considered one of the most spectacular aspects of gymnastics.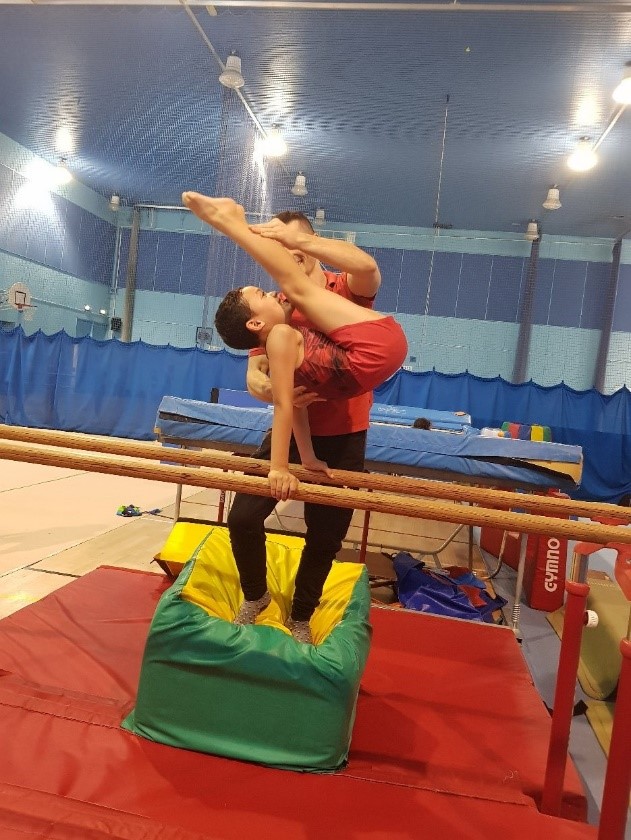 Rhythmic Gymnastics

Rhythmic gymnastics, another of the Olympic disciplines, develops grace, coordination, agility and artistry.
In this graceful, elegant and balletic discipline gymnasts perform routines on a floor square to music using hand apparatus: ropes, balls, hoops, clubs and ribbons.

There are two types of Rhythmic competition – individual events and group exercises.
Exercises include body skills of steps, turns, pivots, flexions, balances, jumps, leaps and body waves and at the same time the gymnast swings, circles, throws and catches the various pieces of hand apparatus.